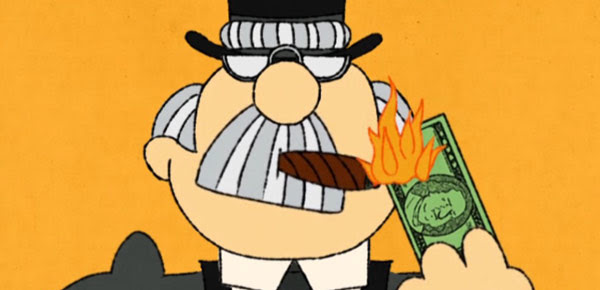 Healthy California's new Schoolhouse Rock!-inspired video exposing insurance "Middleman" released today.
Today Healthy California joined with California Nurses Association and American Federation of Musicians Local 47 to launch the first in a series of Schoolhouse Rock!-inspired music videos created by Los Angeles musician Clifford Tasner in support of the Healthy California Act, SB 562, which establishes a Medicare-for-all type healthcare system in California. The retro-themed video "Middleman" exposes the greedy health insurance companies responsible for much of our rising healthcare costs.
The insurance industry has already started a propaganda campaign to confuse and mislead the public about the bill and distract them from serious problems in the current system. This video can help your friends and families see through this misinformation and understand the benefits of doing away with the "Middleman" insurers by passing the Healthy California Act, SB 562.
Following in the tradition of the Schoolhouse Rock! videos that taught many of us lifelong lessons as kids, Guaranteed Healthcare Rocks! was produced to be shared far and wide. Help us spread this fun, but powerful, message throughout the state: With the Healthy California Act (SB 562), we have the power to get the insurance company "Middleman" OUT of our healthcare system for good! Together we can create a system that empowers patients to choose their own doctors and supports doctors determining healthcare treatments in consultation with their patients. Together we can put an end to the insurance industry's sickening profiteering off of patients' illness and suffering. Together we can guarantee healthcare for all Californians!
Please share this video now and then call your Assemblymember at 855-271-8515 and tell them it's time to co-author SB 562 and get the insurance company "Middleman" out of our healthcare for good!
Published June 20th, 2017
Like this post? Consider sharing it on

Facebook
or

Twitter
.