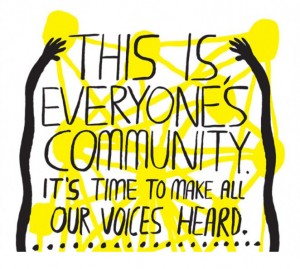 The legislative deadline to move SB 562, the Healthy California Act, forward is September 15. Californians continue to be denied care by the insurance industry, lose their homes as a result of medical debt, lose a lifetime of savings, and even lose their lives. The Healthy California campaign is holding a series of town halls to share these healthcare stories, answer questions about how California can guarantee healthcare for all with SB 562, and call on elected officials to move the bill forward.
Please see the list below for an event near you. Share with your friends and those affected. Join the thousands of people across California who will not stop until we have achieved guaranteed healthcare for all.
Monday, September 11th
Fullerton Town Hall
District of Sharon Quirk-Silva (AD -65)
Fullerton Community Center,
Grand Hall,
340 W. Commonwealth Ave., Fullerton, CA 92832
6:30-8:30pm
Torrance Town Hall
District of Al Muratsuchi (Torrance, AD-66)
Normandale Rec Center,
22400 S. Halldale Ave,
Torrance, CA
6:30-8:30pm
Patterson Town Hall
District of Adam Gray (Merced, AD-21)
Hammon Senior Center
1033 W Las Palmas Ave,
Patterson, CA 95363
Tuesday, September 12th
 Whittier Town Hall
District of Ian Calderon (Whittier, AD 57)
Whittier College
Villalobos Hall
13406 Philadelphia St,
Whittier, CA 90608
6-9pm
Wednesday, September 13th
Santa Barbara Town Hall
District of Monique Limón (Santa Barbara, AD-37)
Unitarian Society of Santa Barbara
1535 Santa Barbara Street,
Santa Barbara, California, 93101
6-8pm
Santa Ana Town Hall
District of Tom Daly (Santa Ana, AD-69)
Delhi Center
Front Ballroom
505 E. Central Ave,
Santa Ave, CA 92707
6:30-8pm
Thursday, September 14th
Bakersfield Town Hall
District of Rudy Salas (Bakersfield, AD-32)
Labor Council,
200 West Jeffrey St.,
Bakersfield, CA 93305
6-8pm
Fresno Town Hall
District of Joaquin Arambula (Fresno, AD 31)
Hamilton Elementary School
102 E Clinton Ave,
Fresno, CA 93704
7-9pm
Santa Rosa Town Hall
District of Jim Wood (Humboldt, AD-2)
Steele Lane Community Center
DeMeo Room
415 Steele Ln,
Santa Rosa, CA 95403
6-8pm
Published September 7th, 2017
Like this post? Consider sharing it on

Facebook
or

Twitter
.