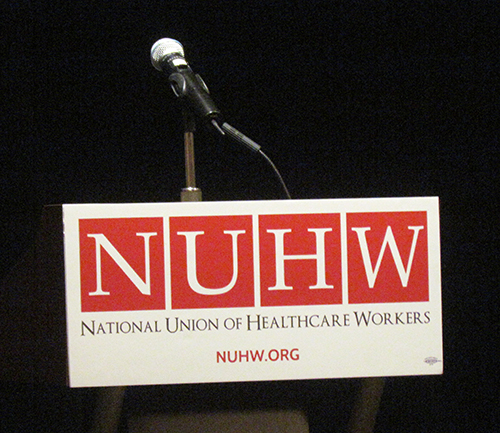 We are sharing this via Labor Campaign for Single Payer:
The state of mental health treatment in the U.S. is deplorable! The United States has the highest mortality rate for mental health and substance abuse disorders of any industrialized nation.  18% of all American have a mental, behavioral or emotional disorder and 30% with serious mental illness are not receiving any treatment.
In a new briefing paper, the National Union of Healthcare Workers (NUHW) discusses how a Medicare for All single payer healthcare system could ease the mental health crisis. NUHW members are in the front lines of this crisis. It represents over 3,000 mental health clinicians who fight every day to provide adequate treatment for their patients.  They understand how profit-driven healthcare undermines their efforts to  care for some of the most vulnerable and fragile patients in the U.S. healthcare system.
While the Affordable Care Act has improved insurance coverage of mental health care and Hillary Clinton, to her credit, has proposed a number of incremental improvements, our system of private insurance systematically denies patients access to the care they need. NUHW supports a Medicare for All healthcare system because it will ensure that care will be based on the judgement of the clinician rather than the profit motive of the insurance company. Single payer would allow for comprehensive treatment, planning and data gathering, eliminate waste and sustain a high quality workforce.
We all have a stake in a society where everyone in crisis has full access to mental and substance abuse treatment.  Download the NUHW briefing paper here. Share it with your union members and neighbors and then ask them to take the pledge to join the fight for healthcare for all.
Published September 21st, 2016
Like this post? Consider sharing it on

Facebook
or

Twitter
.