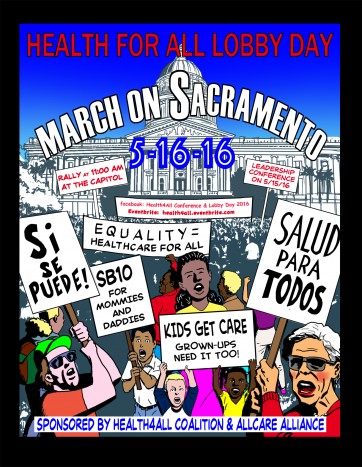 The Health4All Leadership Conference and Lobby Day will be in Sacramento on Sunday, May 15, followed by a march, rally, and demonstration at the Capitol on Monday, May 16, in support of SB 10 and the right to universal, comprehensive, high quality and publicly-funded healthcare for everyone.
For more information, click here to download a PDF of the flyer, or contact Angelica at 213.482.0256 or angelica@cahpsa.org.
Published March 8th, 2016
Like this post? Consider sharing it on

Facebook
or

Twitter
.