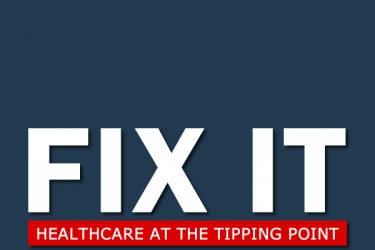 Join us on Wednesday, April 27 for the L.A. screening of FIX IT: Healthcare at the Tipping Point. FIX IT is a 38-minute documentary that takes an in-depth look at how our broken healthcare system is damaging the economy, suffocating businesses, discouraging doctors, and negatively impacting the nation's health, while remaining unaffordable for a third of the people in this country.
Sponsored by Campaign for a Healthy California, this event will be hosted at the American Federation of Musicians Local 47 Theatre at 817 Vine Street in Hollywood. There will be a discussion at the end of the film.
The program is from 6:30 - 8:30 p.m., with the film starting at 7:00 p.m. Tickets are FREE!, so reserve yours today by clicking here. Download a PDF of a flyer to print and share.
Published March 8th, 2016
Like this post? Consider sharing it on

Facebook
or

Twitter
.