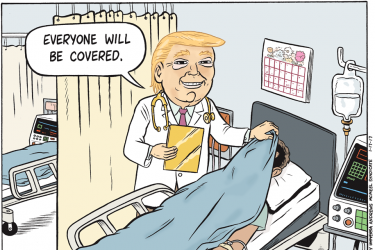 UPDATE: As of today -- May 12 -- we have reached capacity for our upcoming Speakers Training on May 27. If you would like to be put on a wait list, please contact sarah@laborforhealthcare.org
Healthcare in America is at a critical crossroads under the Trump Administration. We need to protect, improve, and expand on the healthcare gains we have made. But we can't stop there. We must finish the job and ensure that everyone has the healthcare they need.
Labor United for Universal Healthcare and Campaign for a Healthy California are hosting a workshop on the current state of healthcare in America (including the new campaign here in California to win guaranteed healthcare for all) and a speakers training on advocating for single payer universal healthcare. Please join us for one or both events!
Workshop: Saturday, March 25, 2017, 9 am to 4 pm, AFSCME District Council 36 (514 Shatto Place, Los Angeles): $25 (includes lunch)
Speakers Training: Saturday, May 27, 2017, 9 am to 4 pm, CNA (255 W. Broadway, Glendale):$25 (includes lunch) UPDATE: The venue for the Speakers Training has been changed! It will be held at IATSE Local 871 (4011 W. Magnolia Boulevard, Burbank). 
If you have any questions about the workshop or speakers training, please send Sarah Springer, our Administrator and Projects Coordinator, an email.
Published February 6th, 2017
Like this post? Consider sharing it on

Facebook
or

Twitter
.